Our Vision: To better our patient's health by maintaining and retaining teeth through endodontic therapy.
Technology used for endodontic treatment: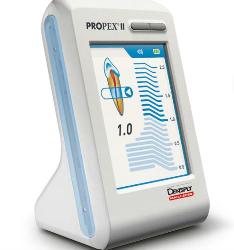 Electronic Apex Locator for precise determination of root canal length.
Indications Apex location/measurement of root canal length.
Ability to work in wet canals
Wireless Rotary Instrumentation – Brasseler Endosequence Handpiece –
Cordless, 9 speed, powerful and ergonomic easy-to use instrument with one touch enhanced torque control used to meticulously clean and shape the root canal system.
Rubber Dam Isolation provides for a dry, visible, and clean work area.
Ultrasonic Instrumentation for advanced preparation and cleansing of the root canal system.